September 2020
Keeping you in the Know

Supporting You for Back to School
With back to school looking different for everyone this year, the Canadian Centre for Child Protection is offering support with free, easy to access resources. Whether you would like our education team to remotely deliver personal safety presentations to your class, need digital resources for online learning, or are looking for online safety information, we're here to help.
---
Video Read-Along Storybooks and Comics
Looking for an engaging personal safety activity you can deliver online? Our read-along storybooks teach children about safe and unsafe secrets, trusting their instincts, understanding their feelings, and how to be safe online.
Prefer the printed version? You can also purchase print copies of your favourite storybooks.
---
Online Safety Lessons
Fast to access, easy to use – these free digital lessons, taken from the Kids in the Know program, are designed for use with students in Grades 3 to 8. Each lesson comes with background information and activities, covering topics such as:
What to do when you see something "weird" online
The risks of sharing photos/videos
Healthy and unhealthy relationships
Consent
How to get help
---
Child Sexual Abuse Prevention Lessons
These free digital lessons for Kindergarten to Grade 8 are based on the Kids in the Know program. They include background information, full lesson plans, and activities to help address topics such as:
Safe and unsafe touching
Safe and unsafe secrets
How to identify a safe adult and how to tell something to a safe adult
Understanding personal boundaries and how to identify boundary violations
Healthy and unhealthy relationships
---
Grade 9/10 Digital Lesson and Videos
Free for a limited time, this digital lesson plan for use in high school includes age-appropriate videos on topics such as body and sexual boundaries, sexual consent, healthy and unhealthy relationships, what constitutes sexual abuse, as well as where to go for help.
---
Videos for High School Students
We've made it easy to share our new youth videos with students - no ordering or sign-up needed. Use them to facilitate important conversations and empower students with information to help them make healthy choices in difficult situations. The videos cover topics such as boundaries, sexual consent, stereotypes, and healthy versus unhealthy behaviours in relationships.
---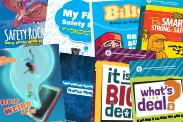 Supplementary Resources
Still here, still free. We've heard from parents and teachers about the importance of having access to print resources to support Kids in the Know lessons – both in class or when sent home for remote learning. From activity books to parent brochures, we offer free print copies of all of your favourite supplementary resources – order class sets today!
---
Kids in the Know – Personal Safety Education Program
Looking for a comprehensive personal safety program you can deliver both in person and online? Check out Kids in the Know! The Kids in the Know program includes age-appropriate lessons and interactive activities for students from kindergarten to high school to help increase their personal safety and reduce their risk of victimization both online and offline.
Available in a variety of kits or by individual grade level, Kids in the Know is matched to the outcomes mandated by ministries of education across Canada and can be tailored fit your school's needs and budget.
To support educators during this time we are offering 25% off all Kids in the Know Products*
*Discounted rate is available until June 30, 2021. Some restrictions may apply. See site for details.
Building Community — Educators Helping Educators
We connect with schools across Canada and we always try to stay in touch.
Already using Kids in the Know? Have you adapted our resources to meet the needs of your class? Let us know! We'd love to share your creativity with other educators across Canada.

Contact us
Virtual Presentation Opportunity
Would you like us to deliver a personal safety presentation to your class? Interested in educator or parent webinars about online risks and trends? Email us at contact@protectchildren.ca to get information about these opportunities.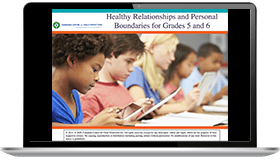 Trending Resources, Timely Support
For more emerging online safety considerations and resources, visit our COVID-19 response site.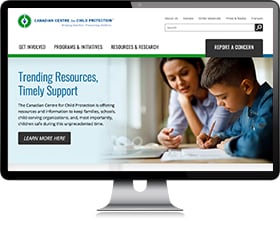 kidsintheknow.ca |

@CdnChildProtect

Canadian Centre for Child Protection |

@cdnchildprotect
September 2020
©2020, Canadian Centre for Child Protection Inc. All rights reserved. "CANADIAN CENTRE for CHILD PROTECTION" and "kids in the know" are registered in Canada as trademarks of the Canadian Centre for Child Protection Inc.